Dr. Jekyll and Mr. Hyde (1920)
September 28 @ 6:00 pm
$20
Event Navigation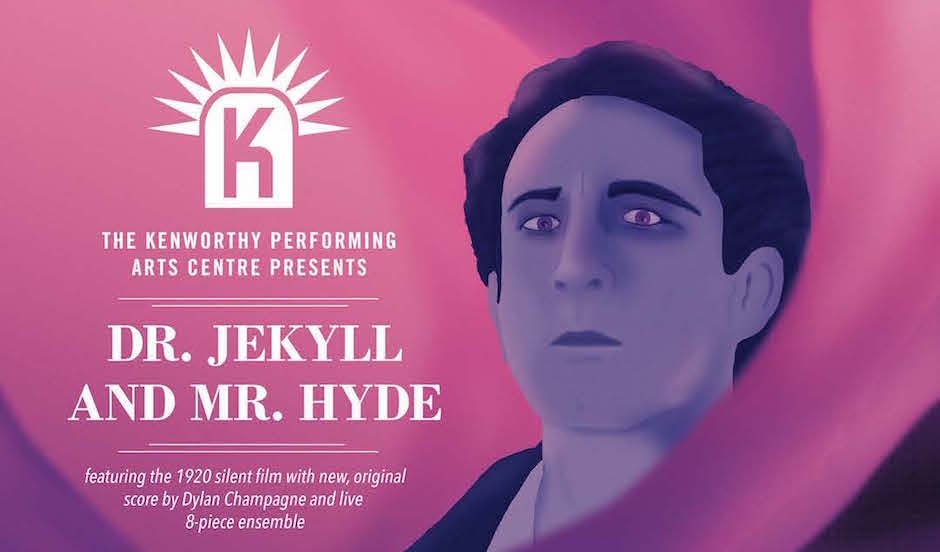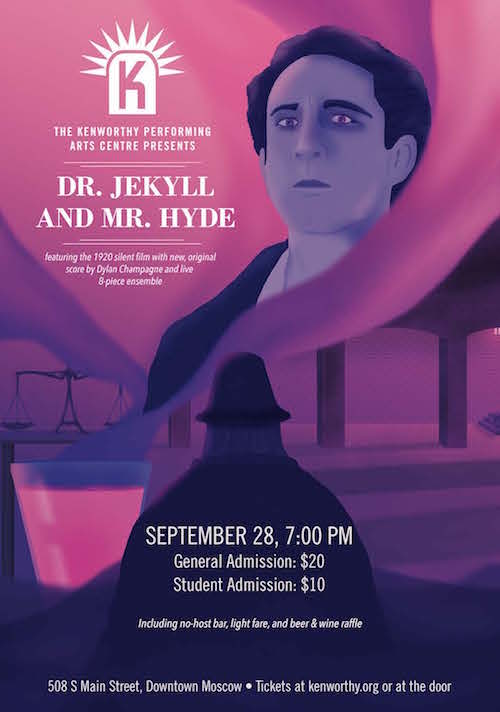 September 28, 6:00 PM
The 1920 classic silent film, Dr. Jekyll and Mr. Hyde, takes to the screen at the Kenworthy Performing Arts Centre on September 28, 2017 at 7:00 PM.
After last spring's successful premiere of his score accompanying The Phantom of the Opera, Dylan Champagne has returned to create a new score for Dr. Jekyll and Mr. Hyde. A LIVE 8-piece ensemble, directed by Al Gemberling and performing Champagne's composition, will accompany the silent film.
In Dr. Jekyll and Mr. Hyde, John Barrymore plays the humanitarian Dr. Henry Jekyll, who becomes obsessed with the notion of separating the good and evil impulses within every man. To this end, he develops a potion that unleashes his own darker side: the demonic Mr. Hyde.
Doors open at 6:00 PM for the social hour featuring a no-host bar, light fare, and the board beer and wine raffle with the performance beginning at 7:00 PM.
This evening is not to be missed, join the Kenworthy Board and Staff for our annual fundraiser fantasia.
Tickets:
General Admission: $20
Student Admission: $10

Thank you to the following businesses for their donations: US Bank, Thresh Catering, Treat Bakery, Maialina, and Hunga Dunga Brewing