In an effort to expand the educational opportunity for all ages the Kenworthy Opera for Kids summer workshop has interchanged with two free educational presentations of"La Fille du Regiment" a Live in HD cinema encore presentation from the Metropolitan Opera.
Performances:
June 15, 6:00 PM
July 20, 6:00 PM
The Kenworthy's Opera education program brings live opera to the screen, inspires a life-long interest in the arts, and presents thoughtful, engaging opportunities for all ages. With these two free presentations of "La Fille du Regiment" (The Daughter of the Regiment), we will explore an introduction to opera, fairy-tales & comedy in opera, and feature illuminating introductions from local professors and opera buffs.
Admission is free for all seats. 
At the Kenworthy, we believe that opera tells stories to which we can all relate, and that is why the operatic art form has thrived for centuries. The Opera Live in HD program plug the community directly into those stories, revealing timeless tales of love, passion, and joy! We challenge each person to find their own connection to opera's stories, inspiring learners of all ages to explore the world of opera!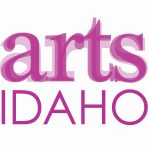 This program is made possible in part by a generous grant from the Idaho Commission on the Arts and the National Endowment for the Arts.